Yes! You've made up your mind and are now wondering how to build a website to make money.
Naturally you went to the number 1 source of information for making money online Real Digital
Success haha.
As the self-proclaimed number 1 source it would be bad if at the end of this article you don't know
what your next steps are when building a website to make money.
To stay true to that I'll be talking about:
Finding a profitable Niche
Domain names
Hosting
Content Management systems
Navigation
Content
Monetizing
It all starts with…
Finding a profitable Niche
It wouldn't be a smart idea to make a random website without putting some thought into it.
You have to ask yourself what do I know, what am I interested in or what do I want to learn more
about. The more you can or want to say about a particular subject, the better.
More thoughts mean more content, but you'll read more about that further in the article.
Research is key!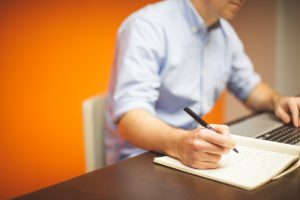 You also need to know if other people are interested in your subject. People aren't going to search for
websites with subject they aren't interested in. To do this effectively I would recommend doing some reverse
engineering.
Find out what kind of subjects people are already looking for on the Big 3 search engines ( google, bing, yahoo).
To do this in an effective way it's best to use a keyword tool. I use the keyword research tool Jaaxy. I have written
a review about it in which you can find out all the pros and cons when it comes to using it.
It's also free!
Afterwards you might want to…
Get yourself a domain name
The next step is to come up with a name for your website. You want something
that's easily brandable. When people see the website name on google they know in
broad terms what kind of content will be placed on the website.
Time to brainstorm!
Tip! Don't take months to come up with the perfect name. It can be an advantage if you
find the right name, but Bing or Google aren't exactly names that provide instant clarity.
In the end your actions are going to decide if your website is going to be successful or not
Of course not all names will be available, but every site that provides people with domains
also have an availability checker.
Choose proper hosting
A host provides your website with a place it can reside on the internet. It stores all the
information on your website and make sure people can visit your website without
having problems with speed, efficiency and other things.
There are a lot of website hosts that can help you all with their own unique
qualities some better than others. I personally use siterubix, but with research you should be able to find out which
hosting is the best for the kind of website you want to build.
Become the designer using a Website builder
This is the tool you're actually going to build the website with.
Everything from what kind of font u are going to use, how many pages, which pictures
you're going to place where it's all decided with the website builder.
It's time to become the artist.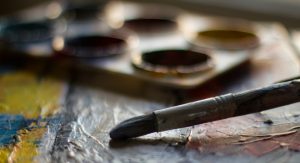 The most common website builder that's being used nowadays is wordpress. It equips
you with themes which are able to make your website aesthetically ready within minutes.
If you're really passionate or you just want a bit more creative control you can download
plug-ins to help you. One of my favorite plugins is the visual composer. It gives you a lot more options
than a standard theme will give you, but it's still simple to use. It has a drag and drop function that makes
it easy to start right away even if don't have any experience in building a website.
Guide people with excellent Navigation
People often underestimate the importance of the Navigation of their website.
Depending on what the purpose of your website is, it can be a make or break situation
regarding what kind of action you want your website visitor to take.
Don't underestimate navigation!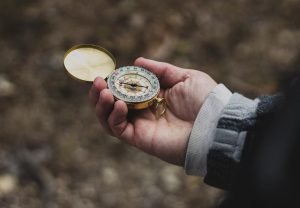 For example if you want your website visitors to buy a product having multiple pages on your website
can distract them from what you want them to do. In this case you might want to use a one pager.
If you're trying to build a brand or trust you want them to see as much content as they can take in.
A lot of changing variables with the only constant being you as content creator.
Give the people what they want…. Content!
A website is nothing without content. Content creates trust and it gets you website visitors
this is the reason why a lot of websites have blogs or maybe do something with video.
The more value your content provides your audience the higher the chance the Big 3
search engines ( google, bing, yahoo ) notices this and ups your ranking which causes
more people to find your website.
Monetizing! Filling the piggy bank
There are a lot of ways to answer the question of how to build a website to make money, but
If there's one constant within all the answers it's traffic. Everything revolves around traffic.
With traffic I mean your website visitors. If you have a lot of attention you can make money
selling products, advertising for companies, referring your website visitors to companies etc.
It all starts with having a presence on the web though. It's your headquarters. You can have
a YouTube, Instagram and other platforms, but the creators of those platforms will always be in control.
It's one thing to make use of a platform it's another thing to be dependent on one. This is why having multiple
channels to communicate with your audience is important.
Special Bonus. Free domainnames and hosting!
I don't want the lack of money be something that keeps you from obtaining Real Digital Success, because of this I found a loophole.
At WA university you're able to get hosting and two domain names for FREE.
You don't need to give your creditcard information and all that kind of stuff just create an account by filling in your name and email.
I've also created a review about it in case you're interested in using their paid services too.