This is a comprehensive 2019 Converkit review. Thinking about purchasing Convertkit? Then you'll find everything you need to know about it right here.
Wondering if…
Converkit is worth the money?
it's valuable for people with and with experience in email marketing?
Converkit is Legit?
Good News!
In this review I'll show you:
what Convertkit is
what the pros and cons of Converkit are
who can benefit from using Convertkit
what kind of tools and features Convertkit provides you with
what support Convertkit provides
how much convertkit costs
what my personal take on Convertkit is
RealDigitalSuccess.com presents the…
Convertkit review
Name: Convertkit
Website: convertkit.com
Founders/Owners: David Wheeler, Nathan Barry
Price: $29 — $79
Overall ranking: 9/10
Convertkit, product overview
Converkit is an email marketing service that will help you grow your audience through creating lists, optin pages, managing email lists, segmenting your audience, automate your emails and much more. Convertkit is perfect for customer retention, making a profit and communicating with your email list.
---
The Good & The Bad
The good
Pro #1 Simple form builder
No need to learn complicated software. The online builder is very easy to use. You'll be able to make an opt-in form that's effective within minutes.
Pro #2 Form & Landing page templates
Convertkit has a huge library of templates of forms and landing page that you can choose from.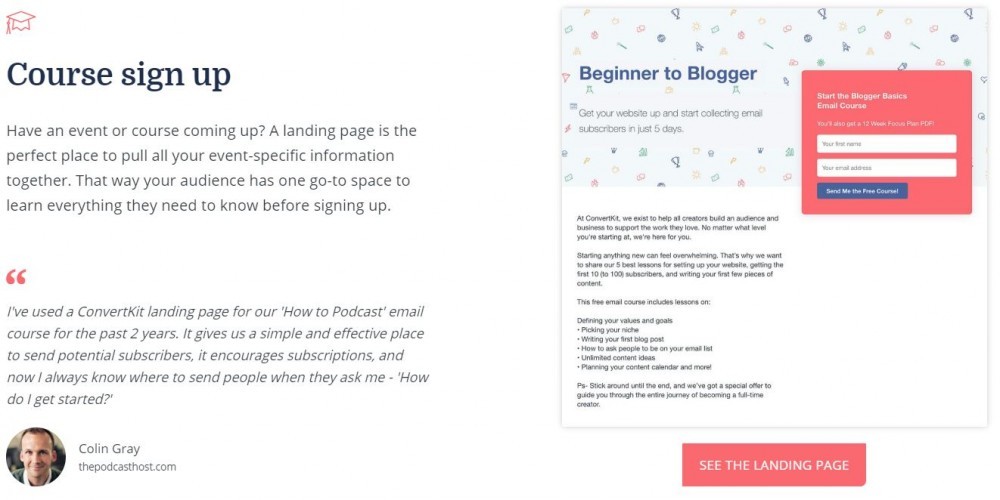 Pro #3 Workflow
The whole path you want your subscribers to take can be put in workflow from where you can edit individual components such as landing pages, forms, actions, and restrictions.

The bad
Con #1 The price
Convertkit offers a lot of high-quality services that a lot of email marketing services don't but if you're on a budget it might not be the most ideal service to go with.
---
Who is Convertkit for?
Convertkit is for everyone trying to build email lists, trust with customer base through email and trying to earn more money based on previous customers.
You can benefit from convert kit if you're:
A Solopreneur
small business
Huge enterprise
Freelances
anybody with a large audience
---
Convertkit tools & training
Forms & Landing pages
Create forms and landing pages to startbuilding your email lists.
The forms and landingpages:
are responsive to any platform.
can be customized to fit the branding of your website
can have a custom field to collect more data for segmentation
GDPR compliant
part of a large collection of templates available.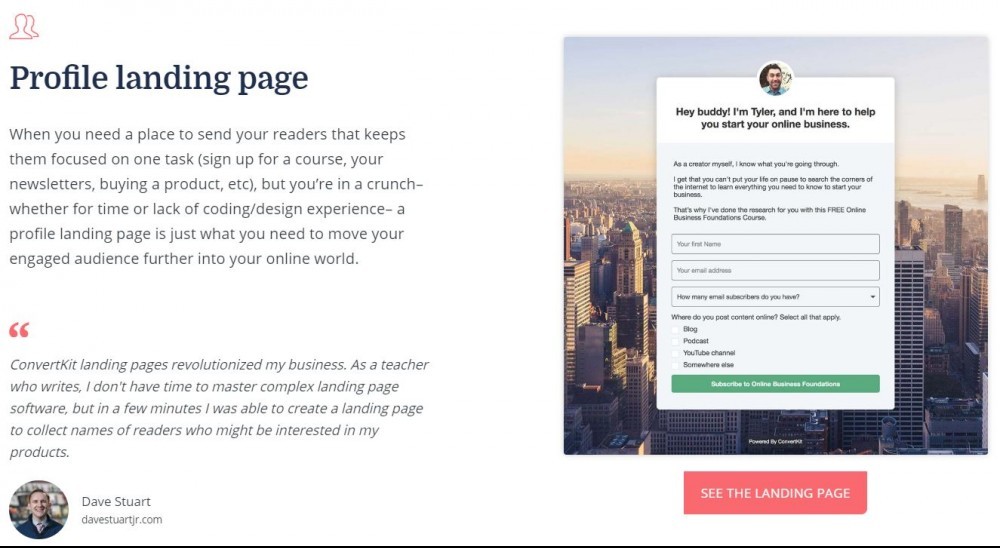 Reports
On your dashboard, you can find data about opt-ins and conversions that you can use to optimize your opt-in forms and landing pages.

Email Marketing Automation Tools
Visual automation theme builder makes it possible to automatically send well-timed target content to your subscribers by creating custom paths filled with conditions so you don't have to focus on it anymore.
Converkit's email marketing tools:
create automated funnels
Makes it possible to set rules and the app does the rest
customize a subscribers path based on their actions
segment your subscribers based on their journey
sent targeted content to the right people at the right time

Manage Subscribers
Learn about your subscribers by sending targeted content and use that data to segment subscribers into groups you can send a specific message to via broadcasts.
About Broadcasts
You can send one-off broadcasts with time-sensitive content to your subscribers
Weekly automated broadcasts such as blog posts for example
Integrations
Convertkit connects with more than 80 online tools and platforms to help you with your business such as e-commerce platforms, landing page builders, membership site providers, and more.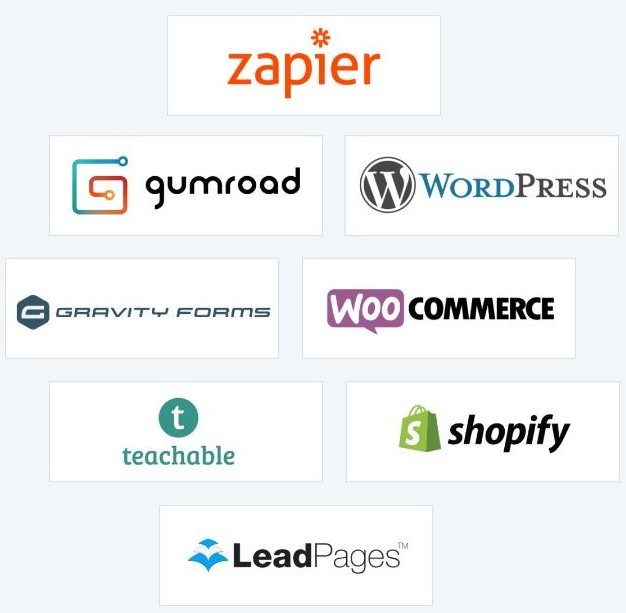 ---
Convertkit Support
Knowledgebase
Need quick help check out Converkits knowledgebase containing articles about subjects like how to get started with convertkit, frequently asked questions about working wit Convertkit, Migrating to and from convertkit, their online community and much more.

Concierge Migration Service
The Concierge migration service helps with switching providers. The moment you already have a list they can do the transition for you. You do need to qualify for this service by filling out a form and afterward, they'll judge if you qualify for this service.
Support team
Convertkit has a support team that you can contact if you encounter problems. You'll receive personalized help via the live chat or email. The support team works with a ticket system. Open a ticket and they'll get back to you as soon as possible.
Workshops
Convertkit gives workshops to help you get started and get the most out of your email marketing using convertkit's tools.

---
Convertkit price
Convertkit makes it possible to choose between two ways of billing. You can either get billed monthly or yearly. The moment you choose yearly billing you'll pay for 10 months instead of 12 months.
You can also try every package out for free for 14 days
Monthly Billing
$29/ month 0 – 1K Subscribers
$49/ month 1K – 3K Subscribers
$79/ month 3K – 5K Subscribers
Contact Convertkit, More than 5000 subscribers
Yearly Billing
$21/ month 0 – 1K Subscribers
$41/ month 1K – 3K Subscribers
$64/ month 3K – 5K Subscribers
Contact Convertkit, More than 5000 subscribers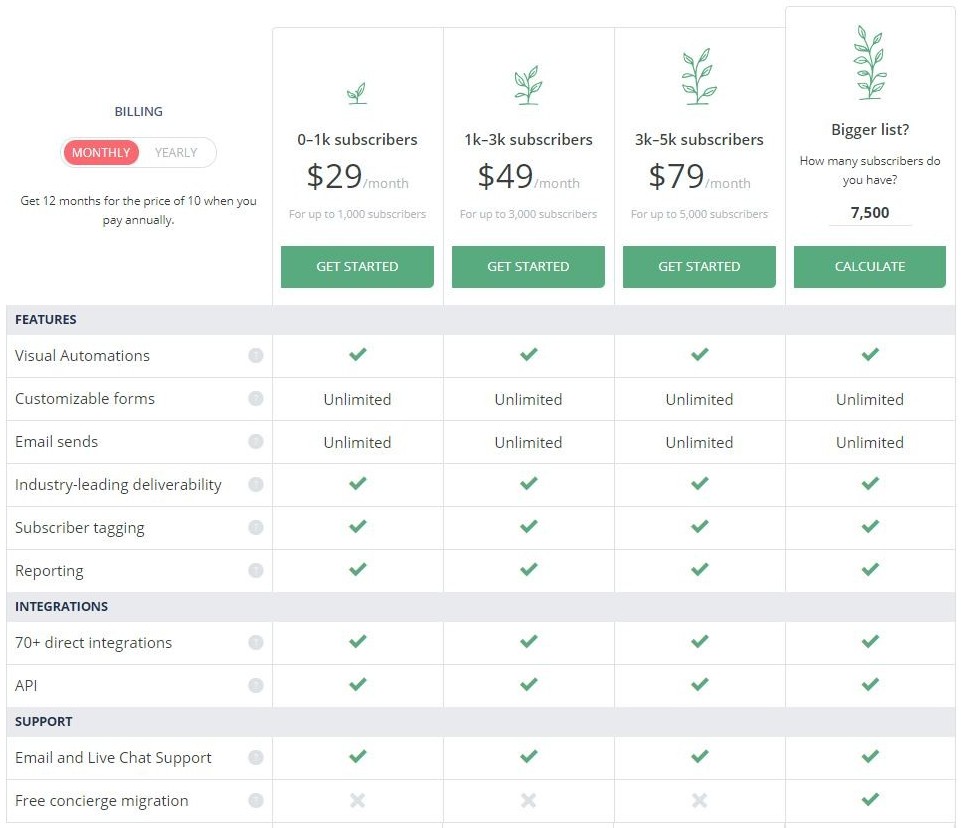 ---
My personal take on Convertkit
I think I'm going to have to change my choice for the highest rated email marketing service after seeing what Convertkit can do. It's reliable, fast, and has a very good support team to help their customers. Out of all the email marketing services I've tried and rated this is by far the best one in my opinion.
---
Convertkit overall overview
Name: Convertkit
Website: convertkit.com
Founders/Owners: David Wheeler, Nathan Barry
Price: $29 — $79
Overall ranking: 9/10
---
Verdict
The Jury of Real Digital Success finds the email marketing service Convertkit guilty of being one of the best email marketing services this website has seen.