Welcome to my Target Affiliate Program review.
You probably came to this page because you wonder if the Target Affiliate Program is worth your time.
No need to worry you're in the right place.
Over the last 3 years, I've been busy creating reviews about all kinds of online opportunities. Some turned out to be disappointing others were legit ways to make money online but in the process, I learned how to spot the good ones. The Target Affiliate program is one of the websites I reviewed.
In this post, I'll show you absolutely everything you need to know about The Target affiliate program and after reading it you'll know exactly if you should give it a chance.
---
Overview
Name: Target Affiliates
Website: https://affiliate.target.com/
Program Type: Affiliate Program
Price: Free to join
Founder: George Dayton
Summary:
"Target affiliates" is the affiliate program of one of the biggest brands in the world. Target has a variety in the products that it sells so a lot of affiliates can benefit from joining the program.
The support is also decent but can you make a full-time income with the Target affiliate program and is it better than the alternatives? Read the review to find out.
Similar to: Amazon Associates, Walmart Affiliate Program, Ebay Partner Network
---
What products can you promote?
Unlike a lot of affiliate programs, Target offers products geared towards multiple niches. The products you can promote are divided into 4 categories:
Apparel & Accessories
Home and Outdoor living
Baby gear & Furniture
Health & Beauty
Unfortunately, not all products on Target can be promoted with the affiliate program. Most of the products that aren't a part of these 4 categories such as music and books don't bring in considerable income for most but it would've been nice to add them.
Who would benefit from Target Affiliate Program?
Who can benefit from signing up:
Affiliate marketers and bloggers with niche websites
Social Media influencers
Email marketers
People trying to make money online without creating products
People that want to make money online without dealing with customer service
Who wouldn't benefit from signing up:
People that don't have websites with traffic
Website owners with traffic outside of the US
How to become a Target affiliate
Target provides people with a 3-step process to become to join the Target affiliate program.
1. Join on the website
You can join the program for free by going to the Target affiliates pages and filling out their opt-in form.
2. Validate account through email
After signing up, an email will be sent to you to validate the account.
3. Review application
While there are some affiliate programs that immediately give you access to everything after signing up, Target will review your application and website before letting you officially join.
4. Get access to your affiliate resources
The moment you get accepted, you'll get access to affiliate resources such as banners that you can place on your website.

A few things to take into account when joining:
You need a traffic producing website
You need an email address to join
Traffic needs to be from the US
Pros and Cons of the Target affiliate Program
Pros
Trusted brand
Made for affiliate in multiple niches
Commission rates can increase
7-day cookie
Policies don't change often
Cons
Not all categories offer products that you can promote
Commission rates for the Target program
The Target affiliate program pays a commission for promoting its products. What is interesting about this program is that the commission rate varies depending on how many products you sell. Below is a table with the commission rates for every category.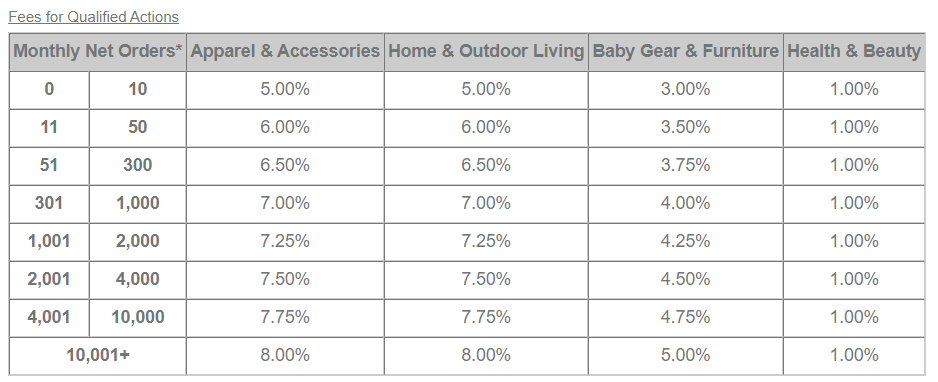 Aside from the products, you can also earn money by referring people to register with Target for specific events such as weddings
Target Affiliate Program Alternatives
There are a lot of affiliate programs out there that are similar but the ones that can facilitate multiple niches and primarily deal in physical products can be narrowed down to only a few.
Amazon Affiliate Program ( amazon associates)
Amazon associates is the most popular affiliate program among affiliate marketers. Most affiliate marketing courses reference Amazon associates at least once. It's a popular and trusted brand because just like target people already use the website to make purchases which leads to a high conversion rate.
Amazon doesn't exempt certain categories from their affiliate program but the commission rates are different. Your commission rate doesn't increase depending on how much you sell and in some cases, start with a higher commission rate than the Target affiliate program.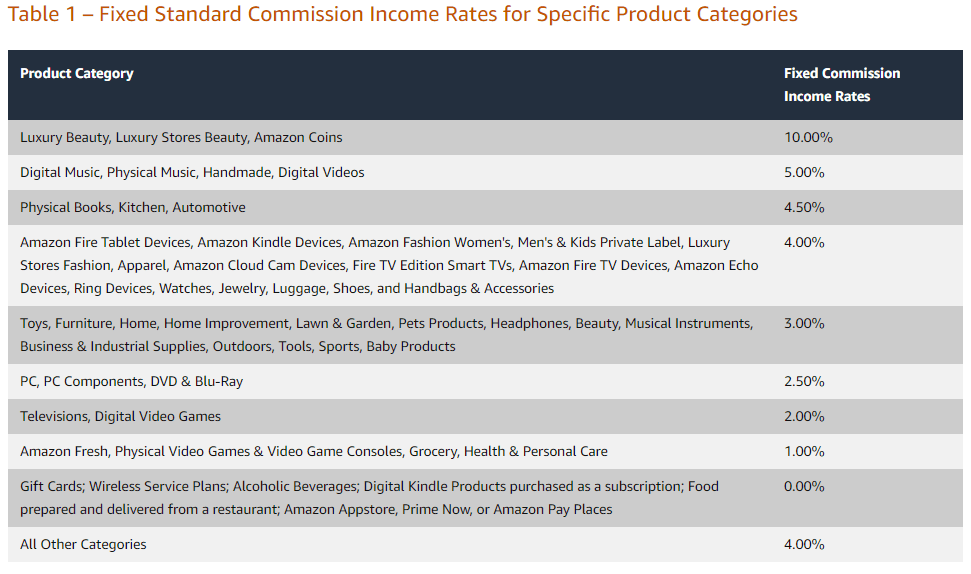 The eBay affiliate program
Just like Target and Amazon, eBay is a trusted e-commerce website that makes it easier for people to purchase items. In contrary to Target, a lot of changes happened with the eBay affiliate program happened regarding commission rates.
Overall the commission rates are lower than those of Amazon and Target and the customer that's directed through your referral link has to make a purchase within 24 hours if you want to receive a commission.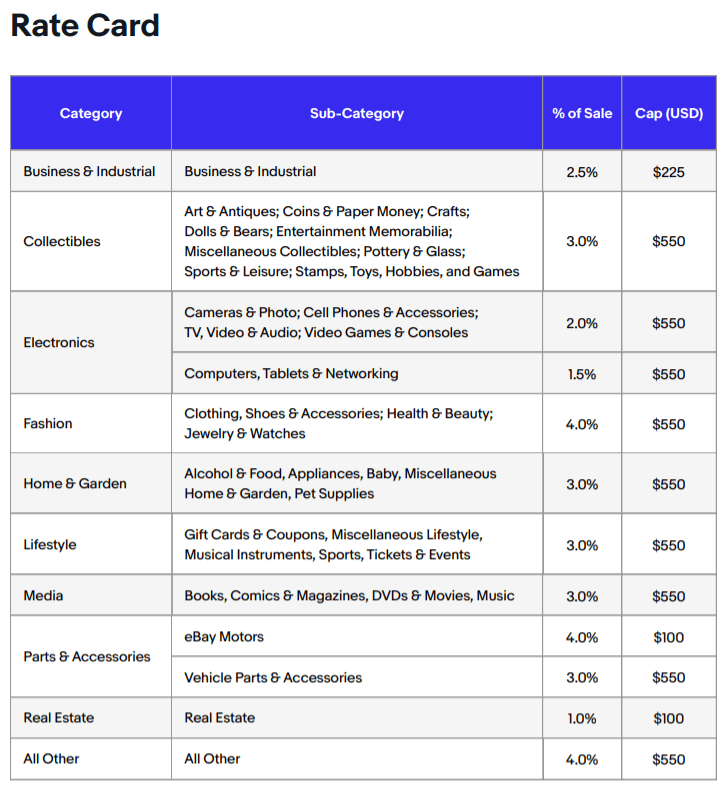 Walmart affiliate program
Walmart is the last of the alternatives I'll mention in this post. Walmart is a brand trusted by many which is why the conversion rate tends to be high.
Compared to the Target affiliate program, they have affiliate products in a lot more categories but overall the commission rates tend to be higher.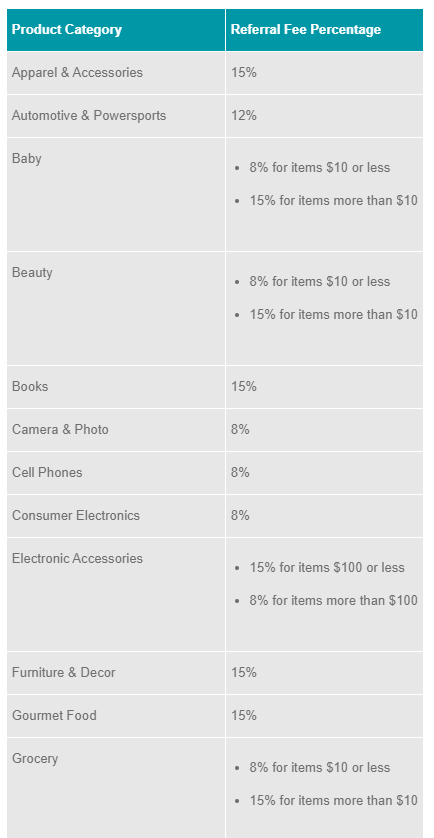 How to make a full-time income with the Target affiliate program
It's safe to say a lot of people get into affiliate marketing with the ambition of creating something that is full-time. Let's see if this is possible with the help of the Target affiliate program.
According to the U.S. Bureau of Labor Statistics, the average full-time income is considered around $48,516 per year. This is roughly $1000 per week.
I know minimum wage for a lot of countries (including the country where I live) is around $1000 a month which is something a lot of affiliates would be happy with but this calculation is based on middle class living in the US
The math behind this is going to differ per product but just using 1 of the products can give you some insight into what needs to be done to earn that amount of money.
In this case, I'll be going with an office chair that's $80. The commission on one sale would be around $3.2. This means you'd have to sell 300 chairs a week.
How much traffic do you need?
According to a Wordstream study, the average landing page across all industries has a conversion rate of 2.35%. This means you need around 12.766 clicks in a week to earn enough to earn an average full-time income.
This is a considerable amount of traffic that is why in reality most niche websites promote multiple affiliate offers in order to earn more money.
Also, in this example, I didn't take into account the commission rate increase that occurs the moment you sell more products.
The key to succeeding as a Target affiliate
To succeed as a target affiliate you have to know exactly what you're doing. You can't just freestyle and put some links on social media or buy some Instagram or Facebook ads.
This might get you a few sales if you're lucky but you won't earn anywhere near a decent side-income or a full-time income.
The majority of affiliate marketers that have had training put in the work beforehand and get traffic for the most part passively.
That is why I'd advise people to get legitimate affiliate marketing training otherwise you might end up wasting a lot of money and time.
Some basic training in how to attract traffic with buyer's intent would go a long way when it comes to earning money consistently.
Should you join the Target affiliate program
The Target affiliate program is a great program to join but I wouldn't expect most niche websites to earn a full-time income solely on Target. In my opinion, it works best in combination with other affiliate programs.
In contrary to some other affiliate programs, the commission rates have barely dropped over the years which makes it a stable source of income to rely on.