Hopefully, this affiliate marketing study is the first of many.
I was reading some posts on a newbie blogger Facebook group and there was one post that stood out.
It was someone complaining about blogging and that the only people that are making money with it are the people that have been it for +10 years and are making +$10K/month.
This made me realize that you won't hear a lot of success stories from regular people making money online without having to join special platforms.
I'm talking about the people that are making a consistent side-income but aren't in the 6-figures. I like to call these people the inbetweeners of which I'm a proud member.
From now on, I'm going to start sharing more of my history as a blogger and affiliate marketer to show that the inbetweeners exist and that it's not impossible to join our ranks.
I want to start this off with the story about how I made my first +$100 day online with affiliate marketing. This happened give or take a year and a half ago.
I'll show you the entire process, some of the roadblocks encountered, and how I overcame them.
To make this clear, it wasn't 1 day of work that got me to the point of having +100 dollar days with affiliate marketing. A lot went into it beforehand.
I have divided my process into 4 steps to make the content more digestible.
Now let's get into it:
1. I created an affiliate marketing business
There are hundreds of methods to make money online but I went with a method called affiliate marketing. 
I was working as a copywriter when a friend of mine from Ukraine showed me a product called Auto Responder Madness an email marketing course that revolutionized the way people approached email marketing.
As a bonus, the founder included a pdf named if I'd lose all my money I'd do this. A small component of how he'd do it involved affiliate marketing.
Affiliate marketing is a form of marketing where companies use independent marketers to promote their products in exchange for a commission.
I chose this method because it had a lot of benefits that other methods didn't have. Here are a few of the reasons that made me pick affiliate marketing:
I could start without any money
I wasn't exactly "liquid" when I started and I wanted to put the least amount of money in beforehand and have the business ultimately pay itself.
Affiliate marketing doesn't require you to create a product
You're promoting other people's products for money. All that time that you'd need to come up with a good product can be used to make money asap. It also allows you to change products the moment you don't want to promote them anymore.
No need to invest time in customer service and shipping
Unlike dropshipping, I don't need to handle customer service or communicate with suppliers that handle shipping. The only thing I do is promote links directed to the sales page of products. It's a lot less headache.
You can do it in any niche
The majority of my business is creating content about my interests and I connect them with products that are aligned with those interests. In other words, I make money by talking about what I like.
2. Receiving proper affiliate marketing training
I wasn't interested in re-inventing the wheel. I just wanted a proven method that could get me from A to B in the quickest way possible. I joined an affiliate marketing training platform and there they taught me:
How to create simple websites
How to pick profitable products
How to market the products
I spend 3 months learning the basics that were needed to make money with an affiliate website. I could've done it quicker but I was also working other jobs to keep a roof over my head.
I spend maybe 2 hours a day working on the affiliate business and the rest was reserved for other jobs.
3. Promoting my affiliate products
This is the hardest part when it comes to making money online. You can have the best product in the world but if nobody knows it exists you aren't going to get any sales.
There are multiple methods that you can use to promote your affiliate products but what worked for me was putting 80% of my focus on one method and using the other 20% to play with other marketing opportunities.
I put the majority of my focus on SEO which is an acronym for search engine optimization.
It's the act of improving your website and making it understandable for search engines such as Google, Yahoo, and Bing with the goal of getting on the first page of their search results so you can get free website clicks.
I chose this method because of a few reasons:
It produces long-term visibility
You could create 1-page that ranks high in Google and you can get clicks for years. 2-hours of work can bring in hundreds of visitors every month for years.
SEO can be cheap if done well
Good SEO's know how to identify good niches that won't require you to spend any money to get website visitors.
High-quality traffic that's easy to convert
Good SEO will make sure that only people that are interested in your products will visit your website. You won't have to "convince" people to buy the products you promote.
A quick look at how I promoted my website
It all starts with creating a blog. In contrary to what people think blogging is still relevant in 2021. The purpose of the blog is to create multiple pages that function as "back doors" to your affiliate offers in a way that provides your reader with value.
You base your blog post on questions and statements people type into google.
This is what my visitor count looked like for the first few months.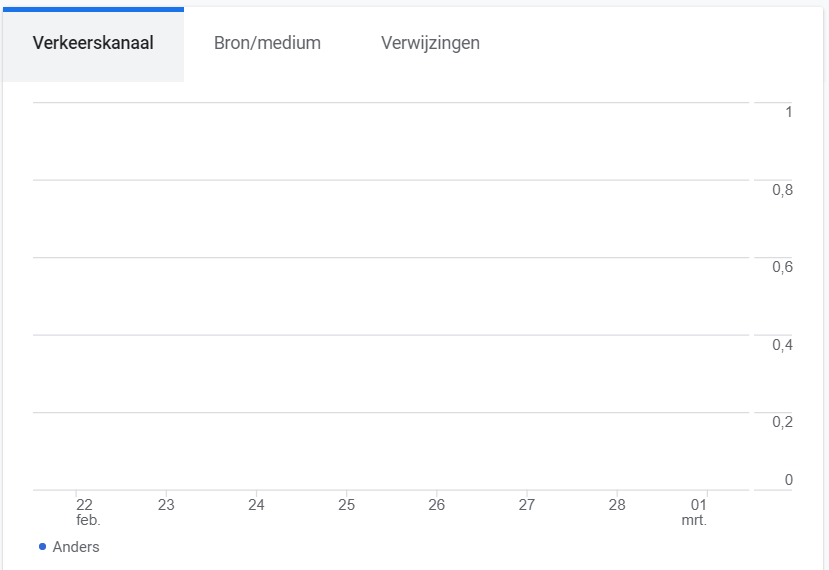 Not a single person would visit my website. I'd maybe get 8 to 14 visitors a month when I posted a blog post on my Facebook wall.
I was in what many people in the SEO community call the Sandbox. According to SEO'ers, it's a period of time in which it has to prove that it isn't a spam website.
After that, I started to work on the authority of the website by doing some guest posts. Guest posting on other websites will bring visitors to your website and it'll also help with link building.
I learned everything I needed to know about guest blogging from this guide.
Linkbuilding is the process of getting websites to link back to your website hence the term backlinks.
The cool thing about guest posting is that most people that accept guest posts will let you put a link to your website in the author bio.
If you get enough backlinks that work and are from the right high-quality websites the authority of your website will increase (warning: don't abuse this method there are better ways for getting backlinks).
The more authority your website has, the more people will be directed to your website by search engines.



After doing this, the blog posts I created started to rank on the first page of Google search results. I slowly started to get more website visitors every month.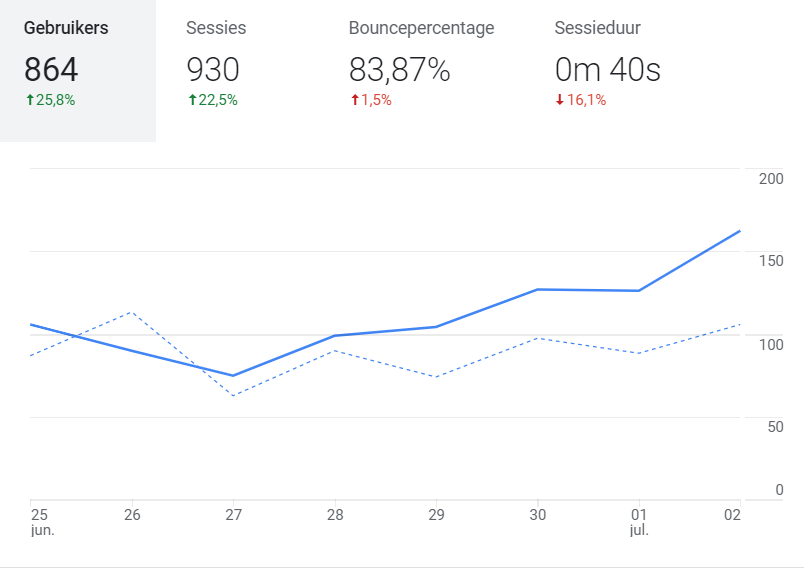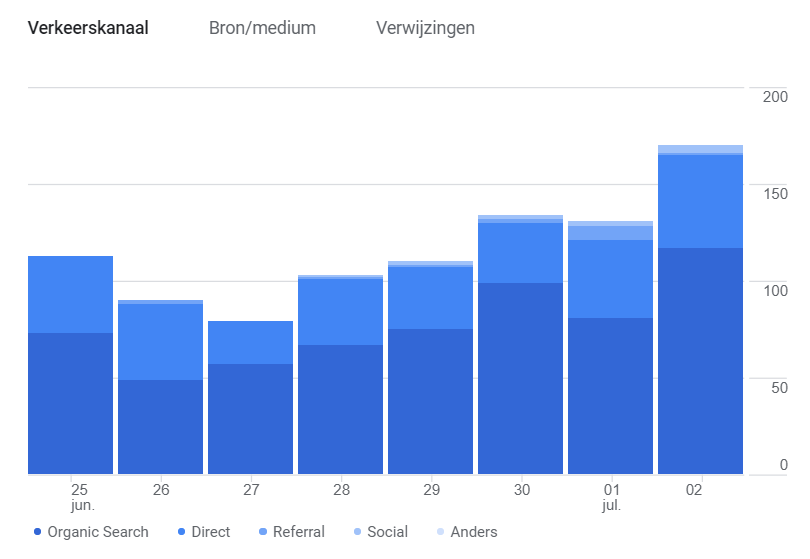 This wasn't an immediate process. Google first needs to notice your backlinks and most of the time it takes a few months for them to take effect.
In this period, I'd make somewhere along 4 product reviews a week. I didn't modify product reviews during this period, I just made a review and went on to the next review.
Here are a few examples of the type of reviews I'd make:
Most of my traffic during this period came from product reviews because I doubled down on them.
In hindsight, I would've probably focused a bit more on educational content as well to earn backlinks without needing to guest post or do any kind of outreach.
A variety of content on your blog also makes sure people come back to your website which creates more opportunities to pitch your offers and create a loyal audience.
4. Converting traffic into money
The product I was promoting the most during this time was the premium online entrepreneurship course from Wealthy Affiliate and Thrive themes.
I chose these products because they were subscription-based affiliate products which means one subscription can get you a monthly commission.
Wealthy Affiliate Premium was $47/month back then and as a premium member, you'd receive a commission of $23.50 for every month one of your referrals would pay for a month.
Nowadays you also have a premium plus membership.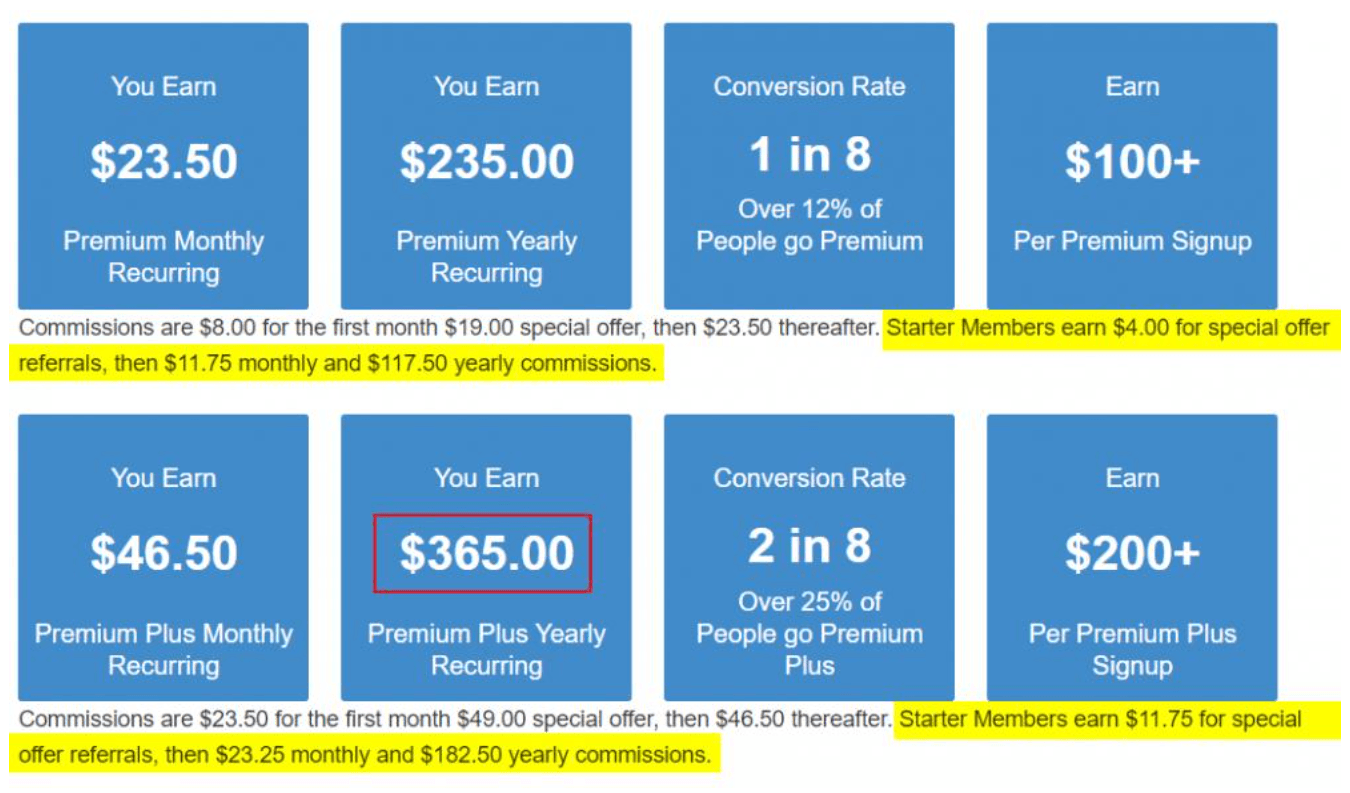 The online entrepreneurship course consists of 5 levels. The first level is available to everyone for free and for the other levels you need a premium membership.
I created 2 web pages that'd direct people to the Wealthy Affiliate homepage.
The first one was a review of Wealthy Affiliate and the second one was a "getting started" email course page.
As I said in the last step, I doubled down on creating product reviews because there's less competition trying to rank on the first page of search engine results.
Not every product I reviewed delivered on their promises and in those cases I'd recommend solid products as alternatives of which Wealthy Affiliate would be one in some cases.
At a certain point, I hit thousand visitors a month and people started to sign-up for the first level of the course but nobody signed up for premium.
I'd get notified by email like these (I deleted the original emails from that time) all the time that people would sign-up but no money came in.
It's fun at first, but it becomes very frustrating after a while because nobody is upgrading to premium.
I wanted to quit multiple times a week but before I started I made a promise to myself that I wouldn't quit until I made at least $3000 in profit.
That promise was literally the only thing that prevented me from jumping to the "next new opportunity".
This is when I created a Getting Started page that leads to an email course in which I could show people how to make the most of the training at Wealthy Affiliate and send them bonus content like this to speed up the process.
The "Getting Started" page I used was very effective for getting people to sign-up for the email course but they still didn't sign-up for premium.
I started to have real doubts about affiliate marketing but I wanted to try one more thing. I added a survey to my starters course.
I found out thanks to the participants that the links to the premium offer weren't working.
A small typo prevented me from getting money for a long time. See this as a warning to always double-check your links!
After that, my conversion rate to premium went to 5% which is insane.
I slowly started to get more premium sales but very inconsistent.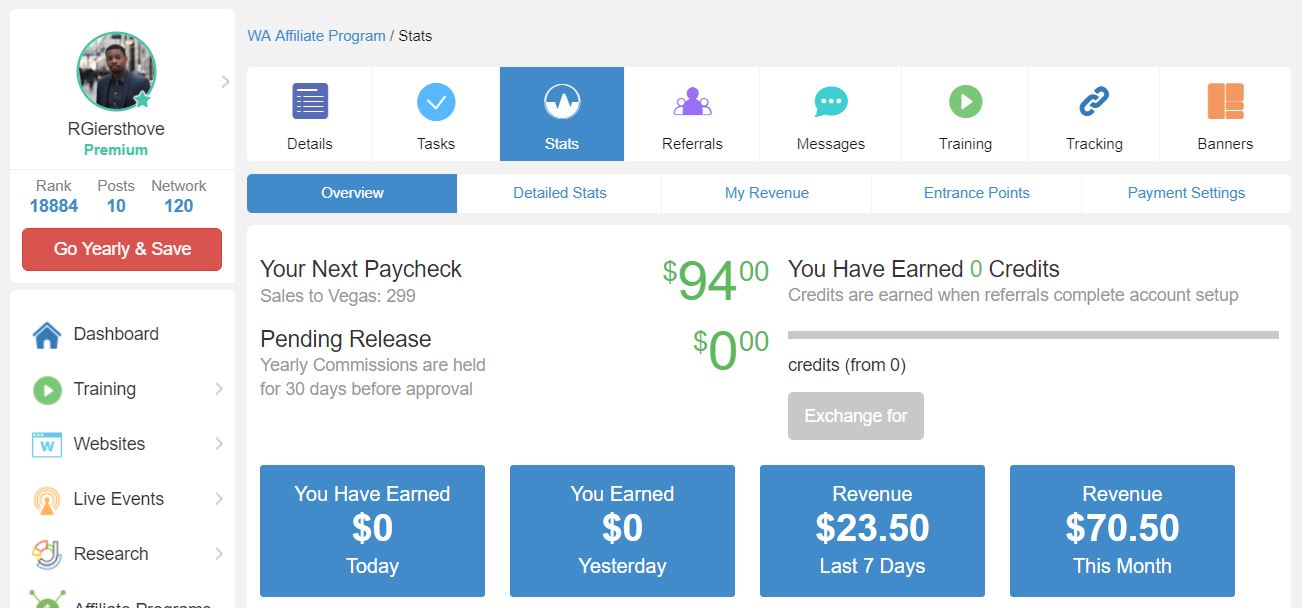 That's when I started focusing on their yearly premium memberships. You could earn $175 with one sale of a yearly membership.
I added links to the yearly membership in my email course and I got my first sale 2 days after adding the links.
I didn't have to create a different sales page or anything I just talked about how the yearly memberships saves you money in comparison to paying every month for your premium membership.
Conclusion
I created this post, to show it's possible to make money online but it won't be a straight and easy path to success. You'll still have to experiment with a lot of factors before you can start making money.
This is why I'd advise you to get training and join communities where you can share your sticking points and take the quickest route to earn money online.
Interested in joining Wealthy Affiliate for training?

It's been a year and a half since I had my first $175 day and I have had a lot of ups and downs since then.
I'm thinking of making more case studies like these showing things like how I recovered from SEO setbacks, how I increased my earnings, and the first large-scale SEO campaign I'll be starting in 2 months.
Let me know in the comment section if you'd be interested in me documenting it and putting it on this website.