This is a comprehensive 2018 Mailchimp review.
Ever wondered if Mailchimp is the web tool you need than keep on reading.
We'll be talking about:
What mailchimp is
The pros and the cons of mailchimp
the tools mailchimp offers
The support system mailchimp possesses
The different price plans mailchimp offers
My personal take on mailchimp
And the final verdict
Mailchimp review
Name: Mailchimp
Website: www.mailchimp.com
Founders/Owners: Ben Chestnut, Dan Kurzius, Mark Armstrong
Price: $0 – $199/ month
Overall ranking: 8/10
Mailchimp, product overview
MailChimp is a marketing automation platform that helps you share email and ad campaigns with clients, customers, and other interested parties. It does this through helping you build lists send out offers and analyzing the data of every campaign you set up.
Mailchimp consists of three major components
Listbuilding
Automated Marketing campaigns
Data analysis
the good & the bad
Good
pro #1 Web based application
No need to download on install any software on your computer
pro #2 Integration
Mailchimp has more than 800 integration u can use an example of these are e-commerce stores like
Shopify, Magento, Big Commerce, WOO commerce, Prestashop.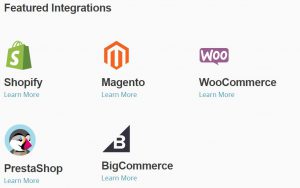 Pro #3 Interface
It has a real simple interface which is easy to master. They'll give you articles from what
they call their knowledge base with a specific road map to get a hang of using mailchimp in
a really short time.
The bad
Con #1 The cost difference between plans
The huge difference in costs between the plans. You're either paying $10/month or
you're paying $199/month.
Con #2: No community
It's not so much a con as it is something I would've liked to see. It would take the support they offer to
the next level since you can mastermind with other that have bought the product.
Who is the product for?
Mailchimp is a product for everybody that wants to get a message out to numerous people.
The most common people to use it are marketers, but it's an excellent tool for everybody trying to sell something
online.
Mailchimp tools & training
Mailchimp's Marketing automation tool
Email services
Email templates you can send right away
Email designer to craft the perfect looking email
Landingpage builder
They have 2 landing page templates you can use to highlight products and guide people towards buying products.
Google remarketing ads
Re-target people that left your website and give you a chance to win their attention back.
Social Media ad campaign tools
Reach new audience on social media and find out which ads that you drive are successful and which aren't.
Analytic tool
Improve your performance with the use of A/B testing
Track your performance with reports
Create & test up to 8 different email campaigns
Managing tools
Custom sign up forms to give your visitors the chance to become subscribers
Segmentation and groups make it possible to send specific groups only the content they care about.
Subscriber profiles make it possible to find out the information you need to create the ultimate experience for your subscribers.
Delivering tools
Marketing automation makes it possible to schedule your messaging and eliminate repetitive tasks
Product recommendations analyses your selling history and predicts what people are gonna buy in the future based on that data
Geo locations helps find out the location of your website visitors and helps you with segmenting them.
And much more.
Mailchimp Support
knowledge base:
The knowledge base is a database with all kinds of information about mailchimp
including thing like how to get started, the pricing, e commerce & email templates.
The information is grouped in categories:

Mailchimp price
Mailchimp offers three different pricing plans
The New Business plan $0, Forever free. You can use it as long as you want
The Growing Business plan Starting at $10/ month
The Pro Marketer plan additional $199/ month
These are only the starting prices. The more subscribers you have, the more you have to pay.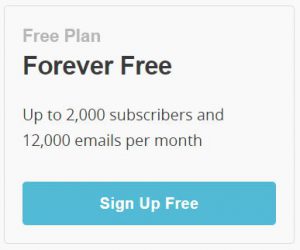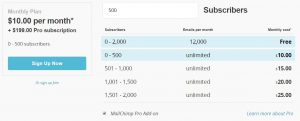 My personal take on Mailchimp
It's a wonderful tool to start your email marketing journey with. The New Business plan makes it easy
to get to know the interface. It's a little expensive, but it gives you everything you need to succeed and then some.
Mailchimp overall overview
Founders: Ben Chestnut, Dan Kurzius, Mark Armstrong
URL: www.mailchimp.com
Training: 7/10
Support: 7/10
Product tools: 9/10
Price: $0 – $199/ month
RealDigitalSuccess rating: 8/10
Verdict
The Real Digital Success Jury finds Mailchimp GUILTY of being worth the money you spend for it!