This is a comprehensive mailerlite review. I came across mailerlite when I was reviewing another email marketing service.
I noticed a lot of people that commented on that review were looking for something more affordable so I thought I'd take a look at what mailerlite has to offer. Luckily a friend of mine has already been using mailerlite for a while now so this is the combined perspective of me and my friend on Mailerlite.
Wondering if…
Mailerlite is worth the money?
it's valuable for people with and without experience in email marketing?
Mailerlite is Legit?
Good News!
I'll be sharing:
what Mailerlite is
what the pros and cons of Mailerlite are
who can benefit from using Mailerlite
what kind of tools and features Mailerlite provides you with
what support Mailerlite provides
how much Mailerlite costs
what my personal take on Mailerlite is
Email marketing Alternatives
How I make my living online
RealDigitalSuccess.com presents the…
2019 Mailerlite Review
---
Name: Mailerlite
Website: www.mailerlite.com
Founders/Owners: Ignas Rubezias
Price: $0 — $50/ month
Overall ranking: 7/10
---
Mailerlite, product overview
Mailerlite is an email marketing service that helps with creating, communicating, and growing your email lists. It started out in 2005 as a web design agency and in 2010 changed to an email marketing service.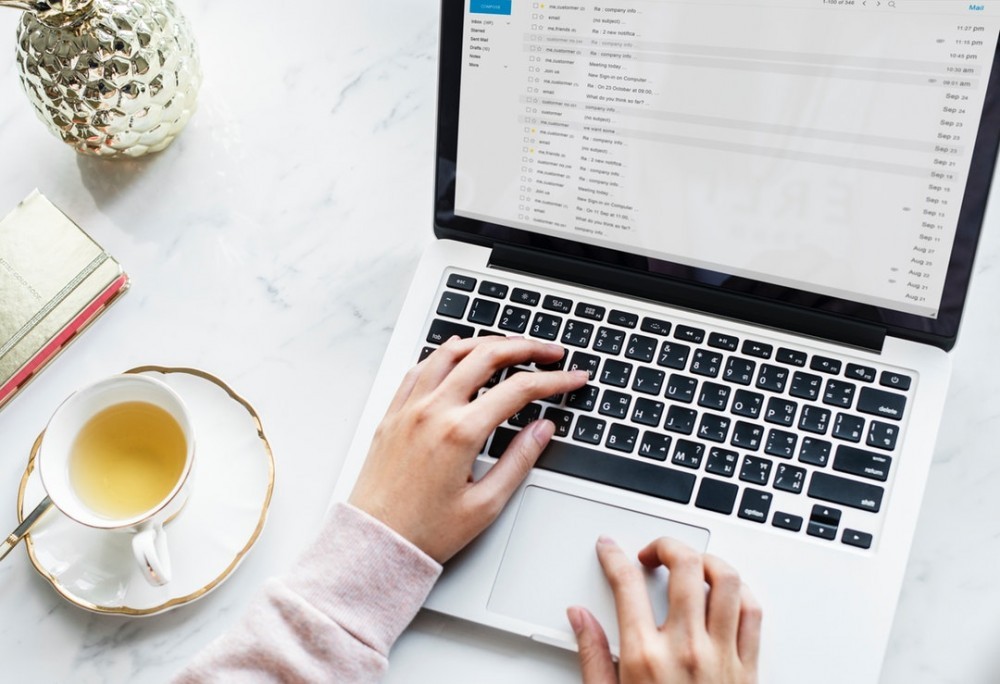 ---
The Good & The Bad
The good
Pro #1 The free plan 
I'm very impressed with the Mailerlite free plan. Most email marketing services I've come across don't offer free plans let alone a free plan you can actually use. It's not ideal for long term email marketing but it gives you a good look at what you can expect when you purchase one of their plans.

Pro #2 Easy to use
Mailerlite doesn't have a lot of fancy features which might actually be its strong point. Based on what they offer it's easy to see that they target beginning email marketers and people that don't have the budget to purchase one of the more expensive email marketing services.

Pro #3 Good deliverability
We've tested the delivery rate of mailerlite by sending it to multiple ISP's such as Hotmail, Gmail, and outlook and it's pretty good. As long as you don't ruin your domain reputation by spamming people you should be able to do a lot with mailerlite.
The bad
Con #1 A bit too basic reporting
Mailerlite being basic is a good thing as a beginner but the moment you try to do some advanced testing you'll hit a roadblock. The rapport that is produced by mailerlite doesn't contain a deep enough analysis that it can help "veteran" email marketers that have been active for years.

Con #2 Terms for affiliate marketing
This website gives a lot of tips to affiliate marketing so I thought I'd put this here. It's prohibited to do affiliate marketing on mailerlite. Looking for another email marketing service that allows affiliate marketing, take a look at alternatives at the end of this review.
---
Who is the Mailerlite for?
Mailerlite definitely isn't for everybody that's why I made these lists of people that would benefit from using Mailerlite and people for who Mailerlite wouldn't be ideal.
Mailerlite is ideal for:
Solopreneurs
Small businesses
freelancers
Bloggers
Beginning email marketers
People on a budget
Mailerlite isn't ideal for:
Affiliate marketers
Large businesses
People looking for advanced statistics and reporting
---
Mailerlite tools & training
Newsletter Design
Drag and drop editor
Use the drag and drop editor to create newsletters without coding knowledge.
Rich Text editor
Editor for creating simple emails that can be viewed on any device.
HTML editor
Make subtle changes that might not be possible with the normal drag and drop editor.
Newsletter templates
Templates ready to be used for your newsletters.
E-commerce campaigns
Connect to Mailerlite's e-commerce tools
Email list creation and management
Landing pages
Capture leads by creating custom landing pages
Pop-ups
Insert condition based pop-ups to increase conversion
Embedded forms
Create forms that match the branding of your website.
subscriber management
Organize, Add, and filter your subscribers.
High targeted communicating
Autoresponder
Automate the email process and sent emails based on behavior.
Tagging groups
Add labels to differentiate groups in your email list.
Personalization
Sent personalized emails to specific people
Segmentation
Categorize groups based on specific characteristics.
Optimizing
Split testing
A/B split test your campaigns to optimize conversions.
Time zone specific delivery
Sent emails based on which timezone your list is in.
Auto resend
Automate the follow-up process.
RSS campaigns
Automate the insertion of new content created into emails for your subscribers.
Monitoring
Campaign reports
Track email activity such as engagement, link activity, and more.
Surveys
Find out more about your audience through surveys.
Click Maps
Analyze click behavior of your audience.
Open by location
Give you geographical data about engagement.
---
Mailerlite Support
Support team
The mailerlite support team is ready 24/7 to help you with Mailerlite concerning issues. They have a contact form on their website on which you can put your request and they'll reply as soon as possible.
Premium support ($100/month)
With premium support, you can skip the support queue and get help immediately.
Knowledgebase
A database full of articles to help you with things like getting started, Automation, Billing, and other Mailerlite related issues.
Video tutorials
Video lessons that'll help you with learning how to get the most out of Mailerlite.
Getting started guide
A guide that will help you set up your email marketing from capturing emails to creating email marketing campaigns.
---
Mailerlite pricing
Mailerlite offers an unlimited free plan with which you have access to a lot of Mailerlite features
Mailerlite can bill you into different ways:
Mailerlite Monthly plan
1-1000 subscribers, $10/ month
1001-2500 subscribers, $15/ month
2501-5000 subscribers, $30/ month
5001-10000 subscribers, $50/ month
Mailerlite Anual plan
1-1000 subscribers, $84/ year
1001-2500 subscribers, $126/ year
2501-5000 subscribers, $252/ year
5001-10000 subscribers, $420/ year
---
My personal take on Mailerlite
Mailerlite is definitely a solid email marketing service to start with. It doesn't take forever to get your email list on Mailerlite. Mailerlite makes it easy to create landing pages, call to action buttons, and pop-ups. There's no need to have a gazillion years of experience before you can use it.
The free plan gives you access to enough features to create a well-running email list. Mailerlite definitely provides you with a lot of value but I honestly don't believe you can get the most out of your email marketing using this email marketing service. If you're planning to tinker with your campaigns a lot to optimize conversions I would recommend other email marketing services that go deeper with their analysis.
Looking for some alternatives check out the ending of this Mailerlite review.
---
Mailerlite overall overview
Name: Mailerlite
Website: www.mailerlite.com
Founders/Owners: Ignas Rubezias
Price: $0 — $50/ month
Overall ranking: 7/10
---
Verdict
Real Digital Success finds this a reliable product for beginners and people with small lists.
---
Alternatives For Mailerlite
Before you purchase an email marketing service plan somewhere I always advise you to read their terms of agreement/service. There will always be a section about prohibited actions. In some instances when you violate the rules you can lose your account and even your email list.
Knowing this I can't randomly name some alternatives for you to try out. That's why I made this list with autoresponders based on what you might want to do with them.

Email marketing services for beginners with small lists:
Constant Contact
Mailerlite
Mailchimp
Email marketing services for Affiliate marketers:
Email Marketing service for marketers that want data-driven email marketing at a high level:
Alex Becker's Market Hero
Campaign Monitor
Email Marketing service for large businesses ( 6 figures )
---
It starts with the foundation…
Email marketing can help with making money online but it works best when you create a foundation and use it to supercharge your profit. My foundation is this website I created with the help of an online marketing training platform called wealthy affiliate.
Learn how to:
Create a Website
Market a Website
Create passive income
and more.
---
---