How do you earn money online? With so much information out there that's out of context it's really
easy to get confused. A website can say one thing and another blog can say another thing only to find
out three months later that the first website's information applied to dropshipping and the other to maybe affiliate marketing.
This is why I wanted to create a universal approach for everybody that doesn't have a lot or maybe none
experience in making money online.
I've divided the process into a few steps beginning with…
Step 1: Create your headquarters, your command center, your website!
As the title said you can view your website as your headquarters for all your endeavors.
It's the number 1 place people can go to see what you're all about, what you stand for and what
you offer to benefit your visitors.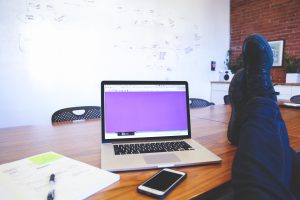 There's a lot of content out there that talks about making money online without a website, but I'd advise
you not to do that. It's possible to make money without a website, but you'll put an unnecessary handicap on yourself by doing that.
You can use platforms like Instagram, Facebook, YouTube etc. as a way to make money online, but in my opinion, they have their limitations. With a website, you have full control of the context you want to show your website visitors.
Just using one of the social platforms is the same as being into sports and only showing where you workout. You'll get a lot of information, but there is more to you than sports.
On the other hand, having a website is like that old show, room raiders where they try to find out what kind of person you are by going through your room, but unlike the show in this scenario, you have all the information beforehand to present the best version of yourself.
Combine them!
I've written a blog about the technical steps you need to take to create a website which you can read by
clicking here.
After you've taken care of that its time for…
Step 2: Showing what you're all about through the content you create!
Creating content for your future audience is absolutely the most important thing that should happen
if your goal is to make money online. If you know a little about sales you know trust is the most important thing when trying to convert a website visitor into a client. Nobody is going to be willing to part with their money, because of something you offer if they don't believe they will benefit from it.
Content helps your audience understand who you are and why they should trust you. They say someone has to have been in contact with you at least seven times before they are ready to buy something from you.
Every blog you write, every podcast you record, every video you upload will help with this process.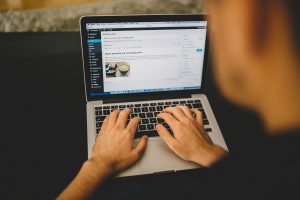 There are many forms of content your content can have.
Example. photos, video, Audio & words etc.
Although some of them are more potent than others I advise you to choose the forms you are
the most comfortable with. Experiment and practice with the others, but being comfortable when
creating content is key.
Having a website and quality content on it is great, but it means nothing if nobody can see it.
It's crucial because of this that you follow…
Step 3. Let the people know there's a new king in town. You need to Get traffic!
As I said in step 2 to make money people need to trust you and feel that they can benefit from
what you offer, but before that they actually need to go to your headquarter to experience
these things.
You need to let them know the king exist!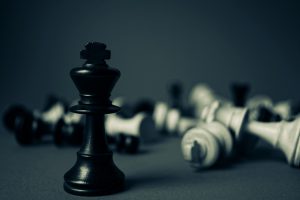 There are a lot of ways you can do that.
You can get people to go to your website through:
Spreading your content throughout social media
Getting your website ranked on Google ( click here to find out how)
Paying traffic through google & social media platforms
Each of these can be used some take longer than others, but I'd advise you to use all of them.
Never depend on one distribution source, because if something happens you need to know
that you still can make money.
So now let's talk about the final step.
The reason you're probably reading this blog.
I'm talking about…
Step 4. As Dj Khaled would say securing the bag it's time to start monetizing
If you've taken care of the previous steps it's time to make some money. You've worked hard
on your website, you've created quality content that people can benefit from and people are beginning
to visit your website.
It's time to make some money!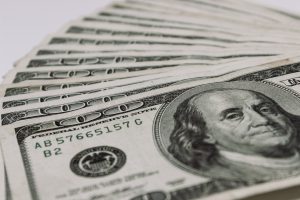 There are a number of ways to earn money online.
Here are a few examples
Advertisement
Creating your own products and selling them
Selling Amazon Products
Referring people to products and earning commission
Selling websites
You might hear a lot of stuff about some examples being over saturated and you
won't make money off it in 2018, but I'm here to tell you the only you should consider when choosing
is yourself. It doesn't matter how many people are doing the same thing everyone is unique
and if you know how to present this unique side of you to your audience and know how to form
a relationship with them build on trust you will succeed.
You don't need millions of people to make adequate money. You just need a few that fully trust you.
Before I end this I want to talk about…
The pitfall of making money online
There are so many ways to make money online and a lot of opportunity for you, but there are still a lot of people that fail when it comes this. Where it used to be fairly easy to take advantage of this opportunity it's become a lot harder, because of how many people are getting into it.
This problem can be averted if you get mentors and in doing so cut the learning curve. For every problem, you'll face on this journey at least 100 people have gone through the same thing and solved it.
Try to take advantage of that fact.
This is why I want to invite you to a community I'm also part of that has a limitless amount of courses and information to take advantage of and thousands of peers you can ask for advice.
===>Start here for free! No money needed.
Now that you know the process of making money online I'm here to tell you whether you join the community or not I'm going to do my absolute best to provide you with as much information as I can give to help you succeed.
My first step in doing that is to leave you with some recommendations of some other blogs I've written which can help
you with the following steps.
If you ever have a question about the content or you want some content on something that isn't on the site yet feel free to leave a comment and I'll see what I can do.
Good luck and I hope someday we can meet up at some tropical island and discuss our journeys
and how happy we are making money online and having the freedom to do what we want.
Peace!